The Amarillo A&M Club invites you to



join us for Aggie Muster, Saturday, April 21, 2018.
6:00 p.m. Social Hour (Heavy hors d'oeuvres)
7:00 p.m. Muster Program
Texas A&M AgriLife Research Center
6500 Amarillo Blvd. West
Guest Speaker:
Brent W. Auvermann, PhD '86
Program Recognition with $50 or more donation
Mail money to Amarillo Area A&M Club
P.O. Box 51031
Amarillo, TX 79159-1031
For more information, please contact:
Brian W. Jones '98
(806) 679-3088
amarillojones@gmail.com
Thanks and Gig'em!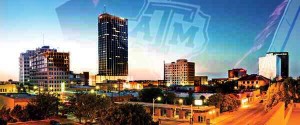 If you would like to donate to the Amarillo A&M Club Scholarship, please click here.
If you are already a member and just need to pay your dues, click here.